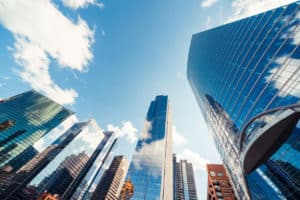 Standard Life Aberdeen has named a former chief executive from Citi as its new CEO, as long-standing CEO Keith Skeoch confirms plans to step down by the end of this year.
Stephen Bird has been chosen as the new CEO for Standard Life Aberdeen and will take up the role on 1 July this year, as Skeoch moves to a non-executive director position for the remainder of his contract, the asset manager said in a statement.
Skeoch had been CEO of Standard Life since 2004, and became co-CEO of Standard Life Aberdeen alongside Martin Gilbert following the merger between Standard Life and Aberdeen Asset Management in 2017.  In March last year, the buy-side firm ditched its dual leadership following Gilbert's decision to step down as co-CEO.  
"I know Stephen well and will leave my current role knowing the Company is in great hands. He will have my full support during transition, as he will have on an ongoing basis from the great team which has supported me," Skeoch commented.
Bird is a former 21-year Citi veteran, most recently serving as CEO at global consumer banking since 2015. Prior to that he was chief executive for all of the investment bank's Asia Pacific business lines across 17 markets, including India and China.
"The transition from Keith Skeoch was always going to be a challenge to deliver, given the incredible scale and range of his contributions to the success of the company over many years. I am however extremely pleased to say we have found a truly worthy successor. I am delighted to welcome Stephen to Standard Life Aberdeen and am looking forward to working with him," said Sir Douglas Flint, chairman of Standard Life Aberdeen.
"I am delighted to welcome Stephen to Standard Life Aberdeen and am looking forward to working with him. He is an inspiring leader with a great track record and experience in leading businesses to harness digital technology to improve both productivity and the client and customer experience."