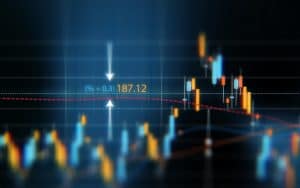 European equity agency broker Kepler Cheuvreux has extended its equity research distribution agreement with the capital markets business of the Canadian Imperial Bank of Commerce (CIBC).
Kepler Cheuvreux and CIBC first entered into an agreement for CIBC to distribute the broker's equity research to its Canadian institutional client base in September. The extension will see Kepler Cheuvreux distribute CIBC's Canadian equity research to its Continental European institutional clients, and CIBC will continue distributing its research to investors in the UK and Ireland. 
Laurent Quirin, Kepler Cheuvreux chairman of the supervisory board, said that since the initial agreement, CIBC has helped Kepler Cheuvreux raise its profile amongst the asset management community in Canada.
"We now look to return the favour by distributing CIBC's research to our Continental European client base of nearly eight hundred investors. Our research distribution agreement with CIBC is very similar to our partnerships with Piper Jaffray and CIMB, who are also research distribution partners with CIBC," Quirin commented.  
Kepler Cheuvreux signed a similar agreement with Piper Jaffray which saw its clients in France, Benelux, Germany, Italy, Spain and Finland gain access to Piper Jaffray's research. Both firms expanded the deal in July, leading to Piper Jaffray distributing Kepler Cheuvreux's US equity research in Europe and the US.
"Together with our partners, we now offer our European clients coverage of 2,750 stocks globally. Our partnership mentality is reflected in this third research distribution agreement and our five ECM research and distribution agreements with UniCredit, Crédit Agricole CIB, Rabobank, Swedbank and Belfius," Quirin added.
In June, Atlas Merchant Capital and Edmond de Rothschild Equity Strategies (ERES) both made investments in Kepler Cheuvreux. Atlas, led by Bob Diamond who is the former group CEO of Barclays, now has a 19.7% stake, and ERES, part of the Edmond de Rothschild Group, has an 8% stake in the broker. Both companies joined other investors in Kepler Cheuvreux, including European banks UniCredit, Crédit Agricole CIB, Rabobank, Swedbank and Belfius.