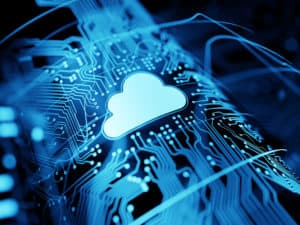 FlexTrade's multi-asset execution management system (EMS) for buy-side traders is now available on the cloud via Amazon Web Services (AWS).
The company said that the move makes FlexNOW the industry's first cloud-based EMS, with Amazon's cloud platform helping to reduce latency and onboarding time for clients for better reliability than many private data centres. 
"We chose AWS because it allows us to focus our time on making sure FlexNOW meets our client's needs rather than building and maintaining infrastructure," said Rhyd Lewis, FlexNOW product manager. "With FlexNOW deployed in AWS, our clients benefit from increased flexibility, reduced lead-time for new features, and industry-leading security and reliability."
FlexTrade describes its EMS as an out-of-the-box, broker neutral system which was developed to help buy-side traders who require a streamlined and multi-asset EMS. Launched in April, it is MiFID II compliant and handles equities, futures and options trading with connectivity to market data providers, the ability to integrate with any order management system (OMS), and a built-in transaction cost analysis (TCA) function.
"Cloud-based technology is the future for trading systems and we are delighted to be the first Execution Management System to be hosted in AWS, the market leader in cloud-computing," Lee Sherling, FlexNOW sales director, added. "AWS provides the basis for FlexNOW to be scalable and secure, with same-day deployment in any region and enables our clients to trade more effectively using the application or API." 
In October, FlexTrade teamed up with data sharing startup ipushpull to provides its FlexNOW users with access to its data sharing network and workflow automation desktop applications. FlexTrade's Lewis said at the time that the company chose to work with ipushpull because they are considered a leader in connecting grids of data across any connected application.