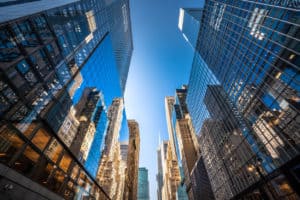 European agency broker Kepler Cheuvreux has entered into a definitive agreement to acquire Ellipsis Asset Management from Exane SA.
The deal is expected to close in the fourth quarter of this year and remains subject to approval from the French Financial Markets Authority. Financial terms were not disclosed.
Ellipsis, which has €2.8 billion in assets under management, specialises in credit, volatility, and listed derivatives.
Kepler Cheuvreux, which is already present in the asset management space through its subsidiary, Kepler Cheuvreux Invest, said the acquisition of Ellipsis would be a cornerstone in its development into the market segment.
"With the acquisition of Ellipsis AM, Kepler Cheuvreux is accelerating the development of its asset management business by enhancing its fund offer with complementary strategies in the listed assets segment," said Grégoire Varenne, chairman of the management board of Kepler Cheuvreux.
Demand for scale in the asset management space has led to a wave of consolidation through a series of market-exits or land grabs from participants throughout the last year.
US bank Wells Fargo agreed to offload its asset management division to private equity firms GTCR and Reverence Capital Partners for $2.1 billion in February, in a bid to refocus its attention on its wealth and brokerage businesses.
While more recently, Columbia Threadneedle agreed to acquire BMO's European asset management business for $845 million in April in a deal that is set to add $124 billion to its asset under management.
"We are delighted to be writing a new page in the history of Ellipsis AM alongside Kepler Cheuvreux. This operation aims to strengthen our growth model and our expertise, notably in the area of ESG," added Gildas Hita de Nercy, chairman of the management board of Ellipsis AM.