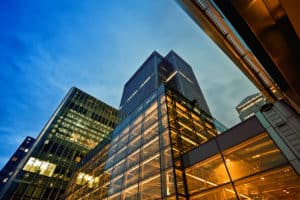 LCH has extended the scope of its buy-side repo clearing model, RepoClear, to include clearing of Euro debt.
Buy-side users of the RepoClear model can now clear across 13 Euro debt markets and LCH's tri-party basket repo clearing service, €GCPlus, and at LCH SA, its continental Europe clearing house, building on the scheme originally launched in 2017. 
The clearinghouse confirmed that Tradeweb had become the first trading venue to offer access to the sponsored model at LCH SA.
The sponsored model is based on open access and allows buy-side firms to access RepoClear via sponsorship whereby an agent bank provides them with support including facilitating margin payments and providing default fund contributions for transactions.
LCH recently extended the list of buy-side firms eligible for the RepoClear sponsored clearing model in June, adding regulated investment funds, including authorised designated investment companies, unit trusts, and common contractual funds to the list.
"This model will enable us to offer an even broader clearing solution for our clients, who are now able to access LCH-cleared euro government bonds," said Nicky Parsons, head of product for fixed income prime brokerage, Europe, the Middle East, and Africa (EMEA) at Societe Generale. 
"This is also a positive risk management move: diversifying the members of the CCP and increasing the capacity of the repo market, more generally."