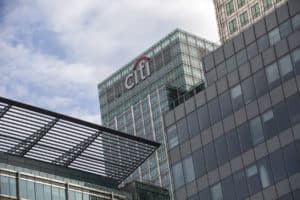 Cowen has appointed the former head of European market structure at Citi, James Baugh, to take up the same role at its firm.
Baugh will join Cowen in a few weeks as head of European market structure after previously serving for nearly five years at Citi, Cowen has confirmed.
A source familiar with the matter confirmed in July that industry veteran Baugh would be leaving Citi after his five-year tenure. Citi declined to comment on his departure at the time.
Baugh brings an extensive career in financial services to his new employer, beginning his career in 1998 at Dow Jones as an account manager in vendor alliances.
He later joined the London Stock Exchange (LSE) in 2005 in a vendor alliance role, going on to serve as head of client management at LSE's pan-European multilateral trading facility, Baikal Global, and as a director of client relationship management at Turquoise.
Prior to joining Citi, Baugh spent another five years at the London Stock Exchange as head of pan-European sales and marketing for equities and derivatives capital markets, and as head of cash equity sales for LSEG equities and derivatives at Turquoise.
His move marks the latest senior departure seen by Citi from its European business after its head of equity sales, Anita Tanna, left in June after 12 years to join rival investment bank Barclays as head of EMEA generalist and specialist cash equity sales in London.
Cowen has made a series of senior new hires in the last few months, most recently appointing two buy-siders, Amy Cheung and Daniel McGlinn, from hedge fund Bright Stream Capital Management and PNC Asset Management respectively, to its prime brokerage and outsourced trading team.