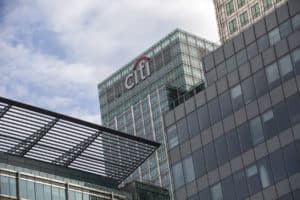 The head of European market structure at Citi has departed after almost five years with the US investment bank, The TRADE understands.  
According to a source familiar with the matter, industry veteran James Baugh has left Citi after joining the institution in 2016 as director and market structure head in Europe. Citi declined to comment on his departure.  
Baugh previously worked at the London Stock Exchange as head of pan-European cash equity sales and as director for client relationship management at the exchange group's trading venue Turquoise. He was also head of pan-European sales and marketing at Turquoise.  
Speaking to The TRADE in 2019, Baugh said Citi was investing and building resources to help clients navigate increasingly complex market structure and optimise trading performance through its execution advisory service team. Citi also rebuilt its algo trading offering to take advantage of new liquidity opportunities that have arisen from changes in market structure.  
The departure marks the latest high-profile exit for Citi in Europe. Last month, head of equity sales, Anita Tanna, left Citi after 12 years and joined rival investment bank Barclays as head of EMEA generalist and specialist cash equity sales in London.   
Citi also recently combined its research and equity advisory franchises as it looked to leverage its research and content platform across the institutional client group. The bank hired head of equity sales at Credit Suisse, Lucy Baldwin, as global head of markets research as part of the restructure.