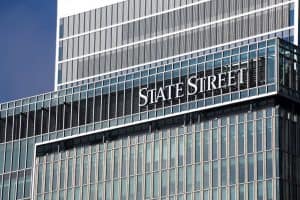 LCH ForexClear has become the first clearinghouse to integrate with State Street's institutional FX trading platform to allow buy-side users direct access to LCH's services.
State Street's FX Connect TradeNeXus platform allows for exception-based automated matching, trade and settlement confirmation, as well as third-party messaging. LCH said the link between the two firms will offer easier access to ForexClear clearing, and maintain the functionality of its existing bilateral services.
The partnership will initially be available for G10 and emerging market FX non-deliverable forwards (NDFs). ForexClear supports clearing in NDFs across 12 emerging market currencies and five G10 currencies.
"Connecting FX Connect TradeNeXus as a new trade source for ForexClear makes it easier than ever for asset managers to clear their FX derivatives portfolios," said Paddy Boyle, head of ForexClear at LCH. "This new connection comes at an opportune time of increased demand for clearing services with most of the largest asset managers becoming subject to uncleared margin rules this year or next."
Those collaborating with ForexClear and FX Connect on the integration include AllianceBernstein, Brandywine Global Investment Management, Standard Chartered Bank and FX Connect's parent company, State Street.
"Clearing offers us significant benefits in terms of counterparty risk management, and enables us to have complete trade certainty. We're pleased that TradeNeXus now offers routes to LCH on a platform we already have experience with so that our access to clearing has become even more efficient," stated Gaetano DiMiceli, head of derivative operations and technology at AllianceBernstein.
Kate Lowe, managing director and global head of TradeNeXus, also added the with the uncleared margin rules changing the way that the market looks at post-trade execution workflows, her firm has seen increasing demand for integration of clearing and settlement models as an extension to its existing settlement matching.
"Our goal is to make this a seamless solution to ensure as little disruption as possible for our clients," Lowe commented. "FX Connect TradeNeXus is uniquely positioned to support our clients' incorporation of FX clearing to their existing bilateral process. We are excited to work with LCH ForexClear and our buy- and sell-side partners in designing this front-to-back clearing solution."