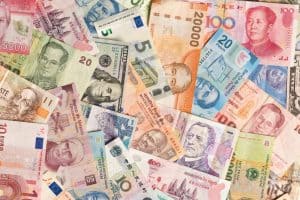 Take-up of the Global Code of Conduct for the foreign exchange (FX) markets is still lacking among the buy-side community, according to a panel of speakers at this year's Sibos conference in London.
A cross-industry panel tackling the subject of regulation, supervision and new technology in the global FX markets agreed that if the Code is to successfully tackle the cultural and ethical issues that led the to the global credit crunch over ten years ago, more asset managers must get on board.
Introduced in May 2017, the Code sets the objective of curbing the industry's alleged, and often proven misconduct, and restore confidence in the world's currency markets.
Neil Penney, managing director and global head of trading at Refinitiv, highlighted the "uneven take-up of the Code between the sell-side and the buy-side" and urged more asset managers to sign up in order to help the FX markets keep in-step with a global movement of attitudes towards improving culture.
Meanwhile, Mark Yallop, chair of the FMSB Markets Standards Board, said that the driving force of the Code was to take the "pre-requisite" of regulation further than it could go when tackling ethical behaviour in the markets.
From the buy-side perspective, Richard Tuner, senior trader at Insight Investment, said that while his firm had been an early adopter of the Code, in order to "build the FX markets for the future and tap into the essence of doing the right thing", he recognised why some asset managers were hesitant to follow suit.
"There are definitely questions on the buy-side as to why this is relevant for them," he said. "The buy-side needs to co-operate as a whole, although we do know that resources can be limited and there are often difficult internal timeframes to deal with."
Some on the buy-side have clearly expressed their disapproval of the Code, labelling it as "regulation in disguise" that would be more relevant to the sell-side.
The Bank of England's executive director for markets, Andrew Hauser, told delegates at a conference at the end of 2018 that of the concerns raised by the buy-side when considering compliance with the Code, the unclear business case was prominent.
"The Code is a useful guide to market conventions, but that doesn't mean we need to sign up," said one buy-side firm, according to Hauser. "The Code is really about the sell-side putting its house in order – the buy-side has nothing to apologise for. At best, the Code just reiterates what we already do; at worst, it's more regulation in disguise."