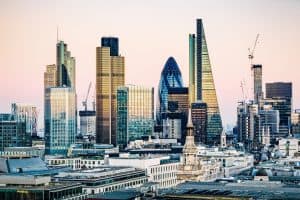 UK clearinghouse LCH has expanded its deliverable FX clearing service ForexClear to include FX forwards, building on the launch of its FX options clearing last year.
LCH is now clearing FX forwards on eight currency pairs with physical delivery, in addition to the deliverable FX options clearing service. The clearinghouse said the expansion to include FX forwards marks a significant move for the market, and it plans to add more FX products in line with demand.
"This initiative substantially broadens the proportion of the FX market which is able to be cleared. As a result, we're pleased to be bringing the risk management and efficiency benefits of clearing to an even larger segment of the market," Paddy Boyle, head of ForexClear at LCH, added.
Barclays, Citi and JP Morgan were among the first major institutions to use ForexClear's deliverable FX options clearing in July last year. LCH developed the service in partnership with CLS, reflected the first physical settlement service for cleared FX products.
CLS chief strategy and development officer, Alan Marquard, stated at the time the partnership was announced that the initiative will help reduce counterparty and settlement risk, and improve efficiencies for those operating in the over the counter (OTC) cleared FX market.  
"The launch of cleared FX Forwards unlocks more opportunities for improved risk management and operational efficiencies. It's always beneficial for the dealer community to have choice and today's announcement is an exciting step for the advancement of the FX forward market," Tom Prickett, co-head of EMEA Rates at JP Morgan, also commented on the FX forwards clearing expansion.