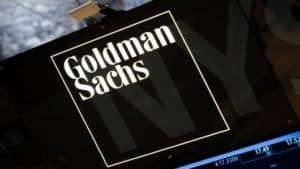 Goldman Sachs chief David Solomon has acknowledged pressure on equities commissions for institutional brokers, as major retail brokerages move to bring commission rates down to zero.
Speaking on the investment bank's third quarter earnings call, Solomon was asked if the recent trend on the consumer side of equity markets, which saw Charles Schwab, Fidelity and TD Ameritrade slash commission rates in response to certain Silicon Valley start-ups that offer retail investors trading for free, may one day be replicated in the institutional trading space.
"It is a more complicated equation because the leading franchises and the equity business really have an integrated platform at scale on a global basis that's providing value in a variety of ways," Solomon responded. "It is not just execution, but it is also financing and those things get lumped together. It's unlikely that it [commissions] will go to zero, but I do think, to a degree, there is more pressure on commissions, which there has been and there will probably continue to be."
"The online or the discount brokerage area is not one that we're particularly focused on. The organisations that have global scale, and the ability to use financing and balance sheet as an integrated capability, I think should continue to do well."
Research from TABB Group found that US commissions are plummeting in light of a shift towards passive investing, and the unbundling of research and execution under MiFID II in Europe. Despite MiFID II not being directly enforced in the US, larger institutions have opted to separate research and execution commissions globally, leading to a decline in the US commission pool of 42% since 2015, and 27% since 2017.
A broker league table on the top US institutional equities brokers also ranked Goldman Sachs fifth in terms of commissions, behind Morgan Stanley, JP Morgan, Bank of America Merrill Lynch and Credit Suisse.
Goldman Sachs' institutional client services business revenues were $3.3 billion in the third quarter this year, up 6% compared to last year. Equities was up 5% over the period to $1.88 billion primarily due to higher commissions and fees, Goldman Sachs said. Net revenues from commissions and fees in equities increased 8% at the investment bank in the third quarter to $728 million.