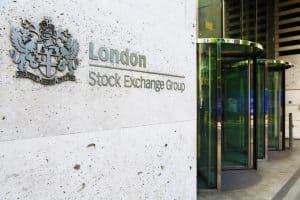 LCH has helped its ForexClear members reduce notional outstanding by $4.5 billion, with Citi and Standard Chartered among the first participants to actively compress their trades through the service.
The London-based clearinghouse's ForexClear service allows clearing members and their clients eliminate offsetting trades to reduce notional outstanding and the number of lines in a portfolio.
"Growth in FX clearing volumes has led to demand for solutions that drive down notional outstanding and contribute to greater capital and operational efficiency," said Tamaryn Nuttall, head of ForexClear product at LCH. "We expect uptake of compression services to accelerate significantly over the coming year as clearing volumes continue to grow and as we expand our compression offering."
LCH ForexClear's compression also covers both standard and blended rate solo compression. The FX clearing service saw a record activity in July this year, after LCH cleared $8.7 trillion in notional from 1.26 million trades, representing a 87% increase year-on-year.
"Having seen the benefits of compression in our rates business, we're delighted to be an early adopter of compression at ForexClear. It's an effective way to reduce our notional outstanding and improve operational efficiency," added Matt Turner, director of balance sheet management at Standard Chartered Bank.
Earlier this month, LCH processed its first swaption trades executed by Deutsche Bank and Nomura through its non-cleared derivatives clearing service SwapAgent. Both investment banks completed the trades, one in Euro and the other in US Dollars, which were brokered by ICAP and processes by IHS Markit's MarkitSERV.