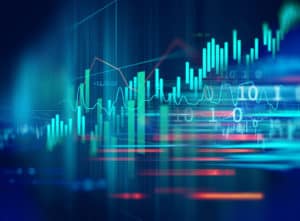 LCH SwapAgent has processed its first EUR/USD cross-currency swap in accordance with a DRV German Master Agreement governed by German Law.
The counterparties to the trade were Unicredit Bank AG and Commerzbank AG.
The extension of LCH SwapAgent's rulebook to support the DRV German Master Agreement highlights the former's commitment to supporting the requirements of the German market, fully integrated within the global SwapAgent service.
"We welcome the first trade by Unicredit Bank AG and Commerzbank AG under the DRV German Master Agreement. Extending LCH SwapAgent's services further demonstrates our commitment to improving standardisation and efficiency and reducing risk in the global non-cleared derivatives market," said Nathan Ondyak, global head of LCH SwapAgent.  
The latest move follows the extension of the service to support the FBF/AFB Master Agreement under French law which was announced in February last year.

Read more: LCH SwapAgent registers cross currency basis swap between Nordea Bank and Danske Bank
"We are pleased to have used LCH SwapAgent to facilitate the execution of a DRV transaction for the first time. The service provides increased standardisation allowing us to offer further liquidity in the cross-currency swap market to our clients," said Thomas Rösner, head of financial markets rates at Commerzbank AG.  
"Simplification of trade processing and increased optimisation improves the efficiency of the bilateral derivatives market. We are delighted to have taken part in this milestone first with LCH SwapAgent," added Pierrick Fenon, head of flow rates derivatives trading at Unicredit Bank AG.