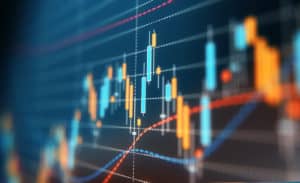 Swedish pension fund Andra AP-fonden (AP2) has selected technology from BTON Financial to improve its trading performance and automate its workflows, The TRADE can exclusively reveal.
The pension fund will use BTON's Smart Broker Router to identify the optimal execution algorithm for each specific trade. It will also gain access to transaction cost analysis (TCA) data collected from previous trades across BTON's customer base.
The pair said this addition would allow AP2 to make more "informed and statistically relevant decisions" to preserve alpha.
"At AP2, we are trying to be in the fore front when it comes to investment solutions. Therefore, I think the platform solution BTON offers in terms of automation based on machine learning suits us very well," said AP2 senior trader, Mathias Eriksson.
"In finance, the integration of data and technology is inevitable and undeniable. It will drive the industry forward and provide a competitive advantage for those who embrace it."
The partnership follows news that BTON had appointed long standing electronic trading expert, Adam Mingos, as its head of trading technology in March last year. Mingos joined BTON from Fidelity Investments, where he served as head of portfolio and systematic trading in Europe for 10 years.
"At BTON Financial, we are committed to revolutionising the way that asset managers approach trading and by working with AP2, we have an opportunity to make a real impact on the industry," said Dan Shepherd, CEO of BTON Financial.
"Together, we show that asset management firms can collaborate whilst remaining in competition with each other."