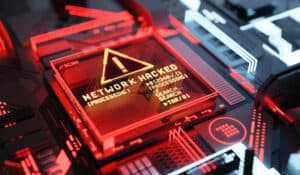 The cyber-attack that brought down the derivatives platform of ION Group on 31 January continues to see its effects ripple through the market, despite reportedly bringing customers back online from last week. According to a statement from CFTC, the agency is still monitoring reporting delays due to the incident at ION Cleared Derivatives, which provides order management, execution, trading and trade processing services.  
"Although the impact of the cyber-related incident at ION has been mitigated, firms that are responsible for reporting are continuing to experience some issues with respect to the submission of timely and accurate data to the CFTC," said the regulator on 10 February.  

Read More – ION suffers cyber attack on derivatives platform

"As a result, the weekly Commitments of Traders report, that is produced by CFTC staff, will continue to be delayed until all trades can be reported. A report will be published upon receipt and validation of data from those firms." 
The CFTC also confirmed that there remain impacts to some reporting firms, and recommended that all affected market participants should "continue their best efforts to expedite compliance obligations" in preparing the daily large trader reports required under CFTC regulations, as well as filing revised reports once systems are back up and running.  
"CFTC staff will consider any necessary further action as appropriate," warned the regulator.  

Read More – ION has reportedly paid the ransom – but could it cause more harm than good?
According to reports, Euronext has also delayed its weekly commodity derivatives report until further notice, due to the fall-out from the ransomware attack.  
ION has declined to comment further. However, a person familiar with the matter told The TRADE that full service has now been resumed for a majority of clients.