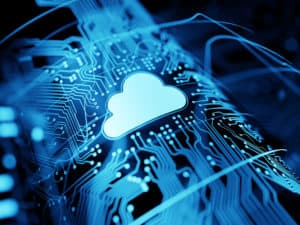 Legal & General Investment Management (LGIM) has expanded its relationship with Charles River and implemented its investment management solution (IMS) for more streamlined global trading operations.
The UK-based asset manager initially adopted Charles River's IMS for pre- and post-trade compliance, but the expanded partnership will see LGIM use the cloud-based system for cross-asset order management. LGIM is looking to consolidate its trading and processes in index, liability driven investment, equities and fixed income.
"LGIM's continued growth in local and international markets highlighted the need for a scalable solution to centralise order management processes across all asset classes," said Ed Wicks, head of trading at LGIM. "Our partnership with Charles River will bring significant efficiencies to our trading operations, allowing us to further evolve our global model, to the benefit of our clients."
Charles River became part of Boston-based bank State Street late last year, after the institution acquired the firm for $2.6 billion. The custodian expanded its front-office services significantly, with the flagship Charles River IMS servicing buy-side firms in more than 30 countries collectively managing $30 trillion in assets.
"Increasing workflow and pressure on trading desks is driving investment managers to adopt greater automation across their investment processes," said Gavin Lavelle, managing director for EMEA at Charles River. "By consolidating onto a centralised, cloud-based platform like Charles River IMS, firms have the flexibility to simplify their business model, expand product offerings and support growth."
In February, Tokyo-based Nomura Asset Management went live with the Charles River IMS for global and multi-asset trading processes. Providing the investment firm's traders, portfolio managers and compliance teams with decision support, trading and compliance tools, the system covers fixed income, equity, foreign exchange, institutional and mutual funds.