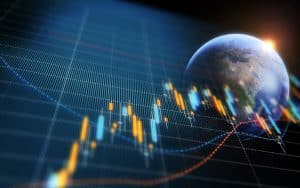 Tokyo-based Nomura Asset Management has gone live on cloud-based Charles River Investment Management Solution (IMS) for global and multi-asset trading.
The system covers fixed income, equity, foreign exchange, institutional and mutual funds, providing Nomura Asset Management's portfolio managers, traders and compliance teams with front office decision support, trading and compliance tools.
"Nomura Asset Management has been a client since 2008 and is the largest transition globally to date onto our Software as a Service model," said Cameron Field, managing director for Asia Pacific at Charles River. "Now that SaaS has gained widespread acceptance on the buy-side, clients of all sizes are embracing it because of its predictability. They can manage costs and scale as their business grows, and with technology that's always up to date they can more easily adopt the latest capabilities."
Charles River was acquired by State Street for $2.6 billion in October as the custodian bank looked to expand its front office capabilities. The head of State Street Global Exchange, John Plansky, was appointed CEO of the business following the closure of the deal.
More recently, Charles River teamed up with Liquidnet to add fixed income matching and upgraded equity blotter sweeping tools to its IMS. Both firms' mutual clients gained access to global liquidity, advanced trade automation and analytics decision support applications, as part of the partnership.
"Transitioning to Charles River's cloud-based service was a strategic decision that positions NAM for growth across our asset management business," Mutsuo Kobayashi, senior managing director at Nomura Asset Management, concluded. "SaaS will enable us to increase the frequency of upgrades whilst reducing the burden on our internal team to deliver the most up to date capabilities to our portfolio managers, trading and compliance teams."