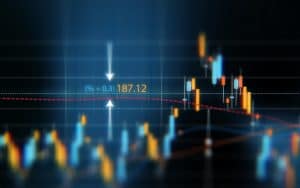 Charles River Development has teamed up with Liquidnet to add fixed income matching and improved equity trade blotter sweep capabilities within its Investment Management Solution (IMS).
The partnership will see both firms' mutual clients gain access to global liquidity, advanced trade automation and analytics decision support applications, Charles River said. Equity and fixed income traders using the Charles River IMS can sync the system's trade blotter with Liquidnet to seek, match and execute trades.
"Charles River continuously adds new trade automation and decision support capabilities to our platform," John Plansky, CEO of Charles River, commented. "The expanded partnership with Liquidnet further automates our clients' ability to access liquidity directly across asset classes, improving trade transparency and execution quality."
Liquidnet's global head of order and execution management systems partnerships, Brian Gay, added that the firms' mutual clients, which includes many of the largest asset managers globally, understand the value offered by the interoperability of the Charles River IMS and Liquidnet.
"We are constantly pursuing opportunities to help our members source liquidity in global equity and fixed income markets more efficiently while reducing trading costs and minimising information leakage," he said.
Charles River was acquired by Boston-based Custodian bank State Street in a landmark deal worth $2.6 billion. Plansky, formerly head of State Street Global Exchange, was appointed CEO of the business following the closure of the deal in October last year.
Both firms said at the time the deal was announced that the combination of both companies will see the industry's "first-ever global interoperable platform connecting the front, middle and back-office with one provider".
State Street also confirmed that Peter Lambertus, formerly CEO of Charles River Development, will continue to play an important role with the company as a strategic consultant during the transition.