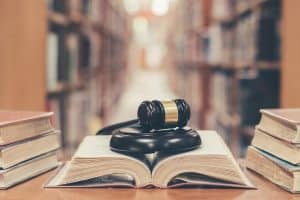 The impact of rules related to research payments for investment management firms under Europe's MiFID II regulation will likely see further consolidation on the buy-side, consultancy Deloitte has said.
A regulatory outlook report for 2019 authored by Deloitte said that the trend would be more prominent among smaller firms which struggle to absorb the costs of research, as their larger peers have done so, in order to stay competitive.
The report highlighted that larger investment managers have been able to take on the costs of paying for research internally, rather than pass them on to clients or implement a research payment account (RPA), to avoid competitive pressures and the administrative burden of running such an account. However, smaller buy-side firms have seen less benefit from taking the same approach and in some cases have had to pass on research costs to clients.
"Smaller investment managers enjoy fewer economies of scale when purchasing research, so have had to make a difficult choice between absorbing significant costs and asking their customers to pay," Deloitte said. "This new burden for smaller firms, along with other regulatory costs and competitive pressures, is likely to reinforce the trend of consolidation in the market."
Investment research has been a key area of focus for regulators in the EU after the implementation of MiFID II's unbundling rules early last year. The UK's Financial Conduct Authority (FCA) began its review of compliance on the buy-side in summer last year, raising concerns that there had been misinterpretations of the requirements.
The unbundling rules also saw increased scrutiny on the value of research consumed by investment firms. Many have largely reduced their consumption of research, leading to a significant fall in the price of research and a pullback in coverage of small and mid-cap stocks from larger sell-side institutions.
"Firms managing funds investing in small cap stocks may need to review where they source their research from as some larger sell‑side firms are reducing their coverage," Deloitte said. "This can lead to reduced liquidity and increased market volatility, but may create new market inefficiencies and hence investment opportunities."
Investment management firms will likely continue to scrutinise pricing models throughout 2019 to ensure that research is not being accepted on terms which could be considered an inducement.
"Supervisors are also likely to look closely at how firms determine what constitutes research, and at their arrangements for sharing research across group entities in different jurisdictions where different rules may apply," the report concluded.