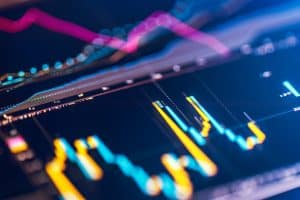 London-based prime broker Linear Investments has implemented a real-time portfolio margin management tool delivered and designed in partnership with software provider genesis.
The tool, known as Real-time Portfolio Margin (RPM), was designed for prime brokers who need to assess risk of clients and prospects, while managing their relationships with their own brokers.  
Linear Investments was unable to find an off-the-shelf service to meet its need for asset coverage, real-time calculations and flexibility, according to genesis. The tool was built using the software firm's microservices technology framework that allows for faster software development.
"The reason we chose to work with genesis is their open-minded approach. They listened to us, understood the real business challenge, learned from our experiences and applied that to the solution," said Paul Kelly, CEO of Linear Investments.
"RPM is a pivotal addition to our technology suite. It means that we can now onboard a range of clients, from futures trading firms to fixed income businesses, and are not restricted by asset or product. We can feel comfortable with the risk of the potential client and in turn manage their margin and maximise performance, this is the key to how we scale."
genesis was founded in 2015 by two former HSBC bankers, Stephen Murphy and James Harrison, to build out a microservices technology framework for the industry, including buy-side, sell-side, trading venues and clearing houses. The startup said it has raised $3 million from UK venture capital firm Illuminate Financial and New York venture group Tribeca Angels in November.
"Collaboration and innovation are fundamental to genesis and we are very excited to work with a visionary firm like Linear Investments to build a product for the prime broker industry. By building RPM on our framework we have been able to take a set of requirements and build a full-blown margin solution in under three months," Murphy, CEO of genesis, commented.