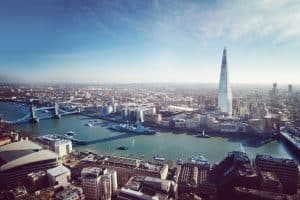 A UK-based capital markets software startup established by two former HSBC bankers has raised $3 million in a Series A funding round.
genesis was founded in 2015 by Stephen Murphy and James Harrison to build out a microservices technology framework for the industry, including buy-side, sell-side, trading venues and clearing houses.
Murphy, who is currently the chief executive at genesis, has worked at several major institutions in equities trading and technology including Goldman Sachs and Merrill Lynch. He also spent more than seven years at HSBC heading up IT for the global banking markets and asset management businesses for Brazil.
Similarly, Harrison has previously worked at SEB, Fidessa and also spent five years at HSBC alongside Murphy as global head of program trading technology. He is currently the chief operating officer at genesis.
The startup said it has raised $3 million from UK venture capital firm Illuminate Financial and New York  venture group Tribeca Angels. Its services aim to help firms meet regulatory requirements, optimise cost and relieve margin pressures through digitisation.
"Capital markets infrastructure is on the cusp of change, driven by new market and business opportunities, along with increasing regulation and cost," Murphy commented.
"The industry is waking up to the necessity for digitisation. We set up genesis in the belief that there is a better way for firms to adapt to industry changes and the digital transformation happening across capital markets, to unshackle themselves from the frustrations of legacy systems and need a smarter way to be able to innovate at speed."
Managing director and founder of Illuminate Financial, Mark Beeston, added that his firm is focused on finding and funding enterprise solutions that will effect real change within the financial markets industry.
"Market structure has been evolving to a series of best in class business solutions for some time which increasingly depends on the fast delivery of technology based on a microservices framework. We believe that genesis has created the only fit for purpose foundational layer of microservices," Beeston said.