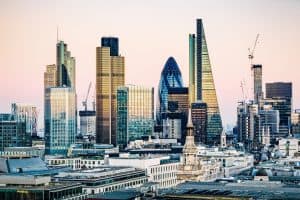 Liontrust is set to acquire rival Neptune Investment Management for £40 million, after confirming the two asset managers were in talks earlier this week.
The deal is expected to close in October and will see Liontrust's assets under management increase by £2.8 billion to £17 billion.
Neptune's entire team will join Liontrust in London, including founder and veteran fund manager Robin Geffen, who will step down as CEO of Neptune to lead its investment team and focus on managing Neptune's funds, without having to run the asset management business. The Neptune investment team will be renamed the Liontrust Global Equity Team upon closure of the deal.
"Neptune is a great acquisition for Liontrust and will enhance our already excellent investment proposition in areas where there is strong demand such as global equities, equity income and emerging markets equities," said Liontrust chief executive, John Ions.
"We have created an environment to give fund management talent with robust and repeatable investment processes the best possible opportunity to deliver good, long-term returns for our clients. Robin and the rest of the team at Neptune will be able to focus on managing their funds and not be distracted by other day-to-day aspects of running a business."
Geffen added that the decision to agree to sell Neptune to Liontrust was an "easy one", due to the asset manager's strong leadership and entrepreneurial attitude.
"Neptune has great fund performance and an attractive investment proposition and will benefit hugely from the sales and marketing teams at Liontrust," Geffen added. "The deal will also enable me to step away from managing the business and focus solely on managing funds and leading my investment team, which is my real passion."
Liontrust concluded that the integration of Neptune will incur transactions costs of around £2 million and reorganisation costs of around £16 million. Completion of the deal depends on regulatory approvals.