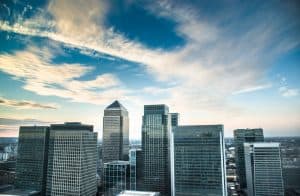 Liontrust Asset Management has confirmed that it is in talks to acquire rival UK investment firm Neptune from veteran fund manager Robin Geffen.
The £14 billion asset manager confirmed the move via a statement on the London Stock Exchange, following a report from The Times on Sunday which stated that Neptune Investment Management is worth around £25 million.
"There can be no certainty that the discussions will lead to any agreement concerning the possible acquisition by Liontrust of Neptune or as to the timing or terms of any such agreement. There can also be no assurance that, even if reached, any such agreement will be completed," Liontrust said.
Neptune Investment Management was established in 2002 by 40-year veteran fund manager Geffen. He has worked at major institutions throughout his career including Charterhouse J Rothschild, Eagle Star, York Trust and Scottish Equitable, and was global chief investment officer for pensions at Orbitex Investments before founding Neptune.
Neptune's latest annual report filed on Companies House for 2017 shows that the firm's assets under management marginally decreased from £3.7 billion to £3.6 billion. Merian Global Investors held talks to explore a possible takeover of Neptune earlier this year, but the asset manager decided not to pursue the acquisition, according to various reports.
Earlier this month Geffen promoted his son, William Geffen, to assistant fund manager on the Neptune Global Technology, Neptune Global Smaller Companies and Neptune Global Alpha Funds, as part of a reshuffle to its investment team. He first joined Neptune in September 2018 as an intern before moving to become a technology analyst with the firm.