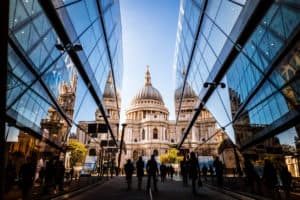 Liontrust Asset Management has selected one of its multi-asset traders to co-lead the trading desk alongside Matt McLoughlin who is taking on a new role within the organisation, The TRADE can reveal.
Martin Hendry, who has been part of firm's multi-asset desk for the last six and a half years, will ascend to the position of deputy head of trading.
Current lead McLoughlin is set to become chief commercial officer after spending the last seven and a half years with the asset manager, joining in 2015 as a senior trader. He will retain overall responsibility for the trading desk.
McLoughlin joined the asset manager from Legal & General Investment Management (LGIM) after also previously serving at RAB Capital, AIG, and HM Treasury.
"I am excited about this new role and am very much looking forward to helping us achieve our strategic objectives," McLoughlin told The TRADE. "Martin has proved himself to be a real asset to the Group since joining and has taken on more than his previous title suggested over the years. He thoroughly deserves his promotion and I look forward to working with him in this new capacity."
Hendry also joined Liontrust from Legal & General Investment Management after previously spending three years at as a junior trader at Gruss Asset Management and a year at JP Morgan Chase as a corporate actions analyst.