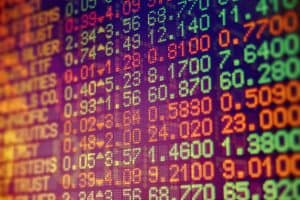 Liquidnet has expanded its institutional fixed income trading platform through the addition of emerging market bonds, amid growing investor demand for the instrument to diversify portfolios outside of Europe and the US.
The firm's members can now trade bonds issued by corporations domiciled in emerging markets, as well as emerging markets government bonds in hard and local currency. Local markets, including Mexico, Turkey, South Africa, Czech Republic, Hungary and Poland, have already been added, with plans to add more in the coming year.
Constantinos Antoniades, global head of fixed income at Liquidnet, stated that the challenges facing asset managers in the emerging markets bonds space are often very similar to the obstacles in the corporate bond market.
"It was an easy decision to extend the network of asset managers, technology, innovation, and streamlined workflow we've created in the corporate bond space to emerging markets. Our deep pool of natural liquidity, and the information protection and transaction cost savings it provides, enables traders to refocus their attention to where it matters-alpha generation."
Liquidnet added that it has secured 90 asset managers who trade emerging market bonds to participate in the launch of the asset class.
Over the last quarter, Liquidnet has bolstered its fixed income teams with two hires to support the growth in its members. Daniel Reddington, formerly an executive director for emerging markets sales and trading, joined the sales team at Liquidnet in New York. He is reporting to Chris Dennis, who is currently the US head of fixed income sales at Liquidnet.
In London, Liquidnet has hired Daniel Swaby, who has previously worked at MarketAxess and Natwest Markets. Swaby is reporting to EMEA head of fixed income sales, Jonathan Gray.
Research from Greenwich Associates has stated that emerging market bond traders in the US have predicted a rise in volumes next year, with a portion of that volume expected to be traded electronically. Greenwich said that as electronic trading has increased access to data and markets in the developed world, the same is now being seen in emerging markets.