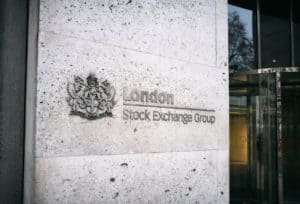 LSEG's pan-European equities trading venue Turquoise has released a contingency plan that will come into affect in the event of a no-deal Brexit. 
The stock exchange confirmed that European Economic Area (EEA) securities would be available for trading on its Dutch platform, the MTF operated by Turquoise Global Holdings Europe B.V, under the plan.
The current instrument universe would be available for trading on the MTF operated by Turquoise Global Holdings Limited, its UK branch.
"Turquoise can confirm that it is planning on invoking its Brexit contingency plans on Monday 30 November 2020, unless relevant equivalence decisions to allow cross-border services between the EU and UK are agreed prior to this date," said LSEG in a statement.
The LSEG follows other major market participants who are also preparing for a negotiation stalemate. London based CBOE has set up an Amsterdam hub while London-based Aquis Exchange has set up a Paris hub.
A Turquoise customer dress rehearsal will take place on 7 November that is compulsory for all members, the LSEG stated.
Third country members following the Brexit transition period will need to provide Turquoise with information to allow them to meet transaction reporting obligations.
Additionally, customers who may become third country members following the transition period must complete a conformance test by the 13 November.
Earlier this month, the EY financial services Brexit tracker confirmed that over 7,500 jobs in financial services have been relocated out of the UK in preparation for Brexit with £1.2 trillion in assets from 24 financial firms expected to follow.
The tracker revealed that 400 UK-based financial services jobs relocated in the last quarter alone, taking the total number of jobs leaving the UK since the referendum to over 7,500, EY confirmed in a report.