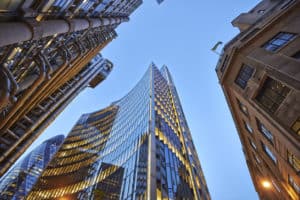 Capital markets technology and advisory firm LPA Group has appointed a new head for its asset management business across the UK, Ireland and the Nordics.
Alexander Ehmann takes on the role and will oversee sales and business development, especially for LPA's newly rebranded platform for cross-border fund regulatory reporting solutions, Capmatix Regulations (previously known as acarda).
Ehmann originally joined LPA as senior sales manager in October last year.
Prior to that, he served as sales manager, Europe at UK fund data provider FE fundinfo, where he was responsible for sales and business development for the entire product range in Germany, Austria and Luxembourg.
With a focus on complex fund data and document automation solutions, Ehmann, in this role, was one of the key drivers behind fund data dissemination. 
"LPA has seen a year of immense growth and opportunity in 2021, and the addition of Alexander to our team will strengthen our proposition in the UK, Ireland and Nordics," said Peter Schurau, chief executive of LPA.
"His experience in regulatory fund reporting and in-depth knowledge of the fund distribution value chain are a real asset to us and will help us better serve the asset management sector." 
Ehmann started his career at Morningstar, where he was one of the first analysts responsible for the Morningstar Qualitative Fund Rating.
Soon after, he joined Morningstar's sales team as sales director for Austria and Germany.
"I am very excited to join LPA and help increase its footprint among asset management companies in the UK, Ireland and the Nordics," said Ehmann.
"Asset management is ripe for innovation – many firms have been slow to adapt advance data, analytics and automation technologies, but in the aftermath of the Covid-19 pandemic and facing an increasingly complex regulatory landscape, asset managers have started embracing innovation at an accelerated pace. LPA is the leader in report automation for fund-based financial products in Europe and it's my ambition to ensure that our solutions are found in more British, Irish and Nordic firms."