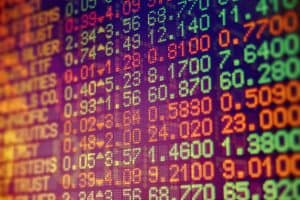 The UK's Financial Conduct Authority (FCA) is set to launch a two-pronged review of the wholesale data market to investigate competition concerns including in trading data.
In its ongoing review, the FCA will launch two-phased market studies examining both the cost of and access to data, while simultaneously gathering information on whether limited competition in trading data specifically could increase costs and have a potential impact on the assets bought and sold by investment managers.
The regulator will launch phase one of its review in the summer, examining whether complex contracts for benchmarks and indices – used to evaluate asset prices and investment performance – entrap participants and make it difficult for them to switch providers.
Later in the year, the FCA plans to launch a second market study examining if high charges for access to credit ratings data is adding to investor costs and limiting the number of new entrants entering the market.
Its review of trading data specifically will take place continuously alongside these phases.
"Access to wholesale data is really important for those who want to make investment decisions," said Sheldon Mills, executive director, consumers and competition at the FCA.
"Without it, they lack the information they need to make properly informed choices. Our call for input and planned market studies are intended to ensure that competition is working well, that information is available to market participants that want it, and that innovation is keeping up with market developments."
The high cost of trading data supplied by venues has been central to ongoing debate for several years now, in the US in particular, with many participants arguing that exchanges hold a monopoly over the valuable data generated by their transactions and that fees are too high.
In February last year, the US Securities and Exchanges Commission set out to address this by announcing plans to amend real-time consolidated data feeds for the US equities market, SIPs, to include depth of book data in a bid to improve competition to the space and decrease rising data costs.
The move was highly unpopular in the market, with incumbent exchanges Nasdaq, Cboe, and the New York Stock Exchange (NYSE) all filing court petitions against the regulator in response.