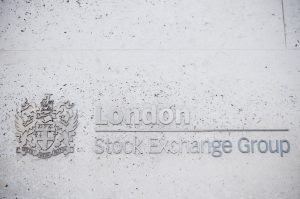 The London Stock Exchange Group (LSEG) has teamed up with the Johannesburg Stock Exchange (JSE) to launch South Africa's first electronic government bond trading platform.
Both exchange operators signed an agreement to introduce the platform, which will be powered by the LSEG's fixed income trading business MTS, in the region to increase global access and transparency in the South African government bond market.
The platform went live with nine primary dealers signed up as liquidity providers, including Citibank, JP Morgan, HSBC and Deutsche Bank.
MTS was chosen by the JSE to provide the technology behind the platform, the LSEG said, as well as operational services and monitoring of primary dealers obligations for the new marketplace. It will be operated by the JSE in accordance with local regulations.
"Over the past 30 years MTS has built unrivalled experience and expertise across 20 fixed income markets in Europe," said Angelo Proni, head of new markets at MTS. "A key element of MTS's strategy for the future is taking that experience to an international level and helping more markets access the benefits of electronic trading."
Mondli Gungubele, deputy minister of finance in South Africa, added that the launch of the platform is testament to what can be achieved when government and the private sector work together. A variety of stakeholders, including MTS, the nine primary dealers, the World Bank, the South African Reserve Bank and Central Securities Depository (CSD) participants have contributed to the project.
"The use of electronic trading platforms has shown notable positive effects in the secondary markets including: improved liquidity through price discovery; reduced transaction costs and greater competition; increased transparency, and; lower trading costs," Gungubele concluded.
The LSEG recently expanded its corporate bond trading platform with the addition of list trading as a function. The list trading option will allow traders to execute multiple trades simultaneously against more than $17 billion of resting corporate bond liquidity on the MTS BondsPro platform.