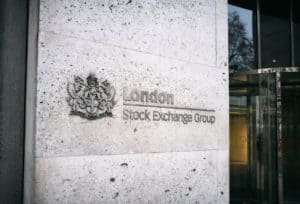 The London Stock Exchange Group (LSEG) has launched a new retail trading service aimed at supporting European retail brokers in meeting best execution obligations and delivering price improvement.
Named Turquoise Retail Max, the service is accessible through LSEG's Turquoise Plato Lit Auctions order book. Hudson River Trading and Stifel will be the first liquidity providers to use the service.
"Offering a fair and open auction mechanism for European retail brokers not only creates an environment where retail investors can achieve price improvements, but also diversifies the sources of liquidity for retail and institutional investors," Adam Wood, chief executive officer of Turquoise Global and head of equities trading commercial proposition at LSE, told The TRADE.
The exchange said orders flagged as retail can achieve the best outcomes by utilising a price formation mechanism based on liquidity provided by both retail liquidity providers and all other market participants.
"With the launch of Turquoise Retail Max, retail brokers can now offer clients institutional grade trading experiences," said Jamal Tarazi, head of Dublin business development at Hudson River Trading.
"Hudson River Trading will now provide liquidity to retail firms on a continuous basis on a wide range of European equities and ETPs."