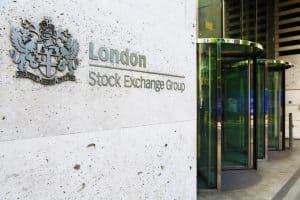 The London Stock Exchange Group (LSEG) has confirmed it is in the process of increasing its majority shareholding in central clearing counterparty (CCP), LCH.
An agreement has been reached for LSEG to acquire a further 15.1% of LCH's share capital, taking its majority ownership to more than 80%. LSEG will pay up to £384 million for the increased stake, which will be funded from cash and existing debt facilities, with the deal expected to close later this year.
LSEG also said that several investment banks will sell part of their shares in LCH but remain minority shareholders, including Bank of America Merrill Lynch, Barclays, JP Morgan, Morgan Stanley and Societe Generale.
At the same time, Commerzbank, Deutsche Bank, Nasdaq, Nomura, Borsa Istanbul and  CFT & Viel & Cie will sell their entire stakes in the business.
Earlier this month, LCH extended its clearing services for Turquoise to include Euronext stocks that are trading on the LSEG's multilateral trading facility. The clearing agreement will be based on a 'preferred central counterparty' basis, meaning trading members can opt for LCH as the preferred CCP for Euronext stocks.
The clearing service is expected to go-live in the first quarter of next year, and is part of LCH's wider strategy to connect with more trading venues on a preferred CCP basis. 
"We are delighted to announce the expansion of our clearing relationship with Turquoise to include main market Euronext stocks," said Christophe Hémon, CEO of LCH SA, at the time. "The extension of our clearing offering will enable members who choose to benefit from more efficient netting opportunities, lower fees and reduced costs."