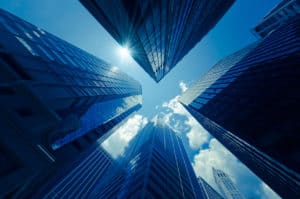 Nicolas Bertrand, the former head of equities and derivatives at the London Stock Exchange Group (LSEG) has joined Nomura-backed digital asset custodian Komainu as CEO. 
Bertrand spent two decades working across the LSE and Borsa Italiana, before the latter was sold to Euronext in 2021. 
He was also a board member of Turquoise for almost eight years. Bertrand began his career at Citi. 
Komainu was founded in 2018 as a joint venture from CoinShares, Nomura and Ledger. The digital asset player has since raised $25 million in a Series A funding led by hedge fund manager Alan Howard. 
Earlier this year, Komainu named Matthew Chamberlain of the London Metal Exchange as its chief executive officer before he surprisingly reversed his decision to stay with the commodities exchange. 
In September, The TRADE covered numerous stories about senior traditional capital markets executives leaving their roles for digital asset firms. Morgan Stanley's global head of macro electronic trading, Thomas Restout, joined digital asset liquidity provider B2C2 as its new CEO of EMEA, while Wells Fargo also lost its head of electronic sales and trading, Peter Eliades, who joined crypto prime brokerage Floating Point Group. 

Komainu confirmed Bertrand's appointment to The TRADE.