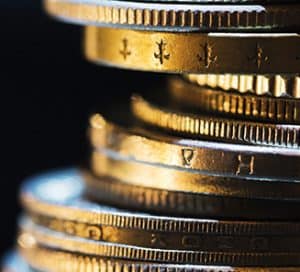 There is still 'major confusion' on the buy-side around the anticipated impact of the SEC allowing its Mifid II 'no-action' letter around investment research to expire this year, a survey by Substantive Research has found.
Originally published in response to research unbundling requirements under Mifid II in 2018, the no-action letter was designed to temporarily reduce pressure on EU buy-side firms by allowing them to pay US brokers in cash for research. Its expiry means firms will now have to pay through trading commissions like their US counterparts.
With just six months to go until the expected deadline, Substantive has found the buy-side just as unprepared and now 'much less hopeful' as they were the last time they were surveyed in August.

"This problem will be difficult to solve because all of the potential remedies involve major upheaval and cost," Substantive Research's chief executive officer, Mike Carrodus, told The TRADE. "For most brokers and their clients there simply isn't enough time to implement them, and once the deadline is hit then managers may just have to start cutting research providers."
Several solutions were explored in the August survey, including brokers becoming Registered Investment Advisors (RIAs) – a route opted for by Jefferies and Bank of America Merrill Lynch – allowing them to take payments directly and in cash. Almost two thirds of buy-side respondents said they did not expect US brokers to do this, up from a third in August.
Another solution tabled would be for asset managers in Europe to create a structure whereby they generate commissions from trading and then reimburse the funds to keep costs away from their clients. Almost half of firms surveyed said they will definitely not use this option, up from just over a third in August.
Elsewhere, it was suggested that European asset managers pay US brokers entirely in Europe for research consumed in both regions and covering both markets to mitigate the rule changes. However, as Substantive points out this would likely freeze out smaller firms that don't have European entities.
Six months after the last survey, the buy-side have seemingly lost faith in this option too with the number of firms who do not believe this solution will work more than doubling.

"The least problematic outcome is that European asset managers will pay for US research via the US brokers' European entities," Carrodus added. "But that solution won't work for everyone, and some US brokers don't have European entities, so that will mean even less competition in the research market and a lack of diversity in insights when the market needs them most."