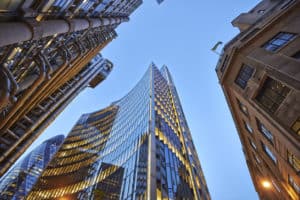 The London Stock Exchange Group's (LSEG) Turquoise selected a new global chief executive officer to replace Dr Robert Barnes who left at the end of last year after nine years. Adam Wood was appointed global chief executive officer and head of equities trading commercial proposition. Wood previously served as head of Turquoise Europe and securities trading specialist sales, joining the MTF in 2019. Prior to joining Turquoise, he was director of prime brokerage sales at BCS Global Markets. Previously in his career, Wood served at ABN Amro Clearing, the London Stock Exchange and spent a period as a trader at Trafalgar Financial Futures.
BlackRock promoted Robert Mitchelson to a new position as EMEA head of fixed income and FX trading. Mitchelson is a longstanding BlackRock stalwart, serving as EMEA head of rates trading in the London office for the past years, and holding the role of senior rates trader with the firm for 15 years previous, bringing his total time with BlackRock to nearly two decades. He started his career as a rates and FX trader with Credit Suisse Asset Management, where he spent nearly eight years. 
JP Morgan appointed Oliver Hyde as vice president, equities trading. Hyde was promoted to the role after spending nearly seven years at the firm in a variety of roles. Hyde has served as an equities trader for the past four years and prior to that, spent a year in an equities sales position. He originally joined JP Morgan in 2016 as a summer analyst, after which he became Warwick University Campus Ambassador for the markets division at the bank, incorporating sales, trading and research. Before joining JP Morgan, Hyde served as an intern at a variety of firms including Nomura, Credit Suisse and ICAP.
Mizuho Americas appointed a former Jefferies fixed income specialist to expand its reach and remit in the asset class. Jonathan Bass was appointed as managing director and head of relationship management for fixed income at Mizuho Americas. He joins Mizuho after most recently serving at Jefferies as global head of senior relationship management and global head of fixed income distribution, also based in New York. Prior to joining Jefferies in 2014, Bass spent several years in fixed income and distribution focused roles for the Americas at BNP Paribas, MF Global, BTIG Investment Group, UBS and Citigroup.
Kepler Cheuvreux appointed Jean-Pierre Ané as managing director, deputy group general manager, head of business development. Ané was promoted to the role, having served at Kepler for the last twelve years, most recently, as deputy head of Kepler Cheuvreux Solutions (KCS). Prior to his most recent role, Ané served as head of financial engineering and as a structure. Before joining Kepler, he spent four years at Credit Agricole CIB as an interest rate and hybrid structurer. Prior to that, Ané spent a year at UBS in a wealth management research position.
Elsewhere, Kepler Cheuvreux welcomed Athina Trika to its execution sales team, based in London, to help the firm grow its execution footprint and expertise. She was previously securities trading senior manager, buy-side and business development at the London Stock Exchange Group (LSEG), before which she held various other positions with the group including buy-side relationship manager, business development manager for equities and derivatives, and sales associate for fixed income. She joined LSEG in 2011, prior to which she worked in research for the Greek Ministry of Foreign Affairs.