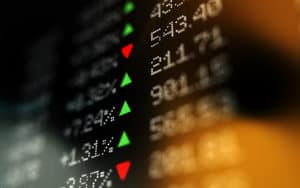 UK hedge fund Man Group is migrating its US securities trade processing flows to DTCC's enhanced platform with the help of trading software provider corfinancial.
Man Group has shifted its US equity trade confirmation workflow from the OASYS platform, which DTCC has confirmed will be decommissioned by 31 October this year, to its Institutional Trade Processing Central Trade Manager (CTM) system.
corfinancial said its post-trade processing solution, known as Salerio, provided Man Group with connectivity to DTCC's CTM platform as the hedge fund managed the transition of its US equities trading activity via OASYS to DTCC's CTM.
"We wanted to ensure the continuity of our centralised post-trade processing in light of the changes soon being introduced by the DTCC," said Antonio Dos Santos, head of London investment operations at Man Group. "With Salerio's rich workflow capabilities, the transition was a simple one and we moved most of our US equity traffic over to the Salerio CTM module with ease."
Man Group has been a client of corfinancial for several years, adopting its Salerio platform for trade confirmation and settlement for international securities. In 2012, the investment firm went live with SWIFT's confirmation messaging service and confirmed its first trades with Morgan Stanley via corfinancial's Salerio.
As part of a multi-strategy to remove redundant and duplicative platforms, DTCC confirmed plans to retire OASYS and support US trades through its CTM system to leverage central matching workflow and settlement notification functionality. The firm added that the move will allow clients to access post-trade confirmation and resolve exceptions from matching through to settlement.
"Our post-trade processing solution is intuitive, making it easy for clients like Man Group to manage their operations with confidence," added David Veal, senior executive of client solutions at corfinancial. "During 2020, we enhanced Salerio to ensure that it fully encompasses the changes being introduced by the DTCC that allows the processing of both US and international post-trade securities through the CTM service."