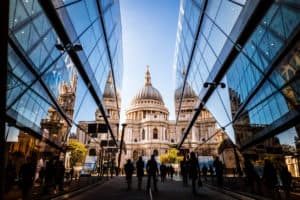 Chief of staff for Man Group's trading platform and core technology is set to leave the firm after almost two decades to join Jupiter Asset Management, The TRADE can reveal.
Alison Hollingshead joins the asset manager as its new chief operating officer for its investment management division after 18 years at Man Group, most recently serving for the last three years as its chief of staff for its trading platform and core technology.
Across her tenure she has operated in a number of roles including head of transformation, head of investment management services, business risk and strategy manager and as an equity trader.
"We are very pleased to welcome Alison Hollingshead as the new Chief Operating Officer (COO) for our Investment Management department.
"Alison is a deeply experienced asset management expert with over 20 years' experience across multiple asset classes, fund structures and jurisdictions," Matt Beesley, chief investment officer at Jupiter, told The TRADE.
"I look forward to working closely with her to deliver an investment management infrastructure best suited to supporting our clients' evolving needs."
Man Group declined to comment on the move.