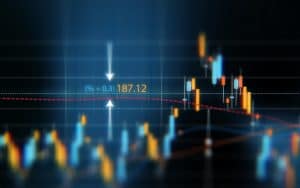 Fixed income trading platform provider MarketAxess has moved to acquire electronic US treasuries trading operator LiquidityEdge for $150 million.
MarketAxess confirmed in a statement that it has entered into an agreement to acquire US-based LiquidityEdge for $100 million in cash and $50 million in MarketAxess stock, subject to customary purchase price adjustments.
LiquidityEdge was founded in 2015 as a trading ecosystem comprising of broker dealers, market makers and institutional investors trading the US treasuries market, through direct dealer streaming for on- and off-the-run US treasuries. With LiquidityEdge, MarketAxess said it will add treasury net hedging capabilities for aggregated sets of corporate bonds.
MarketAxess plans to expand its hedging capabilities to include treasury hedging for its credit products, using LiquidityEdge's technology infrastructure and liquidity network. The new functionality, expected to launch in Q4 this year, aims to improve client ability to simultaneously hedge a credit spread transaction within the same workflow.
"MarketAxess' acquisition of LiquidityEdge still means there will exist several different liquidity pools for the buy-side to trade U.S. Treasuries," commented Aite group senior analyst, Audrey Blater.
"However, one stop shopping may make a lot of sense for those firms who wish to trade both corporate bonds and U.S. Treasuries. If streamlined hedging capabilities through a common platform are properly developed, this will likely help MarketAxess gain market share in both credit and rates markets. Good tech will be the deciding factor."
Chris Concannon, chief operating officer at MarketAxess, commented that the acquisition of LiquidityEdge will bring rates trading capabilities to the firm to help strengthen its position in global credit markets.
"This will not only enhance the trading experience for our dealer and institutional investor clients, but also offer a truly innovative solution for dealers to stream US treasury quotes to a tailored audience," Concannon said.
According to LiquidityEdge CEO, Nichola Hunter, the firm has grown significantly over a few years, having reached record daily trading highs of more than $25 billion.
"That tremendous growth is made possible by our cutting-edge approach to liquidity management and superior technology solutions, something also shared by MarketAxess. MarketAxess has been a true pioneer in driving the evolution of the fixed income markets, and we're thrilled that LiquidityEdge will add to that story," she added.