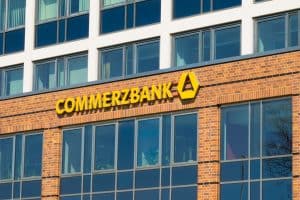 Commerzbank has grouped its fixed income, currencies and commodities (FICC) and corporate finance businesses under a new umbrella of capital markets.
The group will be led by Roman Schmidt, who took over the FICC business at the start of the year, according to a memo seen by The TRADE News.
As part of an organisational realignment made in July to make the segments more efficient, the bank now has two executive areas for corporate clients in capital markets and transaction banking. The custody and clearing business of the German bank will now be headed up by Daniela Gellenbeck out of Frankfurt.
Gellenbeck has been with Commerzbank for six and a half years and will report to Mauro Ferone, head of sales, interest rates, currencies & commodities trading. Meanwhile, Rob Scott, who was previously head of market services, will now focus on relationships with market infrastructure providers in his new role as senior banker, institutionals.
The institutionals division is a newly created business line split into three units. The first covers banks, while another focuses on the buy-side including insurers, asset managers, pension funds and leasing companies. The final arm will work with financial sponsors, market infrastructure providers and market participants such as securities houses, brokerage houses, hedge funds.
Scott will continue to be based in London and report to David Burns, head of the financial sponsors, market participants and market infrastructure unit. The industry veteran has been with Commerzbank for six years after holding senior post-trade roles at Deutsche Bank, Citi and Cantor Fitzgerald.