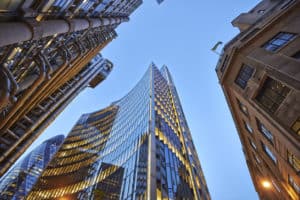 Electronic trading platform for fixed income securities, MarketAxess, has appointed Pierce Lord as head of data product, a newly created role for the business.
Lord joins the firm from ICE, where he spent the last three years, responsible for the business development and commercialisation of fixed income analytics and indices.
Before that, Lord spent nearly a decade at Bloomberg in a variety of senior positions, responsible for the development and management of Bloomberg Valuation, its pricing business for global corporate, agencies and municipals.
As head of data product, Lord will oversee MarketAxess' global data business and products as it continues to develop and service its global client base. He will be based in New York.
"We are delighted to welcome Pierce to MarketAxess. Pierce has deep experience within the fixed-income market, delivering comprehensive data services and product development for clients. He will be an invaluable leader as we continue to expand our market-leading data offering," said Kathryn Sweeney, global head of index and ETF solutions at MarketAxess.
Lord appointments follows the selection of Chris Concannon, current president and chief operating officer, to become MarketAxess' new chief executive officer, effective from 3 April.
Concannon is set to replace Richard McVey in April as he steps away from his role as chief executive officer to become executive chairman.
Read more: MarketAxess selects president Concannon to replace departing chief executive
"Building and delivering actionable data services to clients has been the focus of my career and I am delighted to join a company that shares the same aspirations," said Lord.
"As the fixed income market continues to evolve, increased use of data products and automated execution strategies will propel the market to a new level of transparency and efficiency, ultimately benefiting the fixed income investor. I am excited to work towards growing the MarketAxess data business and continue to deliver our clients a true competitive advantage."