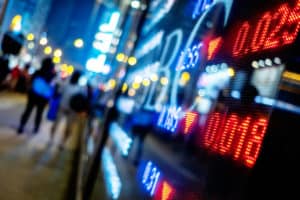 MarketAxess has selected its current president and chief operating officer to become its new chief executive officer, effective from 3 April.
Chris Concannon is set to replace Richard McVey in April as he steps away from his role as chief executive officer to become executive chairman.
McVey has been at the helm of the firm since founding it in 2000, having also previously spent seven years at JP Morgan in senior fixed income roles.
"I am looking forward to my transition to executive chairman where my focus will be on supporting Chris in his new role, further developing corporate strategy, and working closely with key clients and our Board of Directors," said McVey.
Concannon assumes the role after serving as president and chief operating officer since 2019. He joined the firm from Cboe where he had been president and chief operating officer since its acquisition of Bats in 2017.
Previously in his career he also served in various roles across Nasdaq, Virtu Financial, Instinet and also spent several years as an attorney at Morgan, Lewis & Bockius and the SEC.
"I am fortunate in my new role to have an excellent team of colleagues around the world dedicated to our clients' success and to delivering value to our shareholders," said Concannon.
"Across fixed-income markets, we see accelerated client adoption of technology needed to compete more effectively in markets increasingly shaped by automation, data analytics and the growth in ETFs. I believe MarketAxess has an exceptional opportunity to build on the impressive record of growth and innovation under Rick's leadership, and I look forward to continuing our work together."