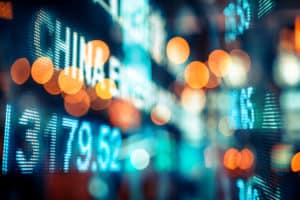 MarketAxess has become the latest fixed income platform provider to expand its remit to include China's expanding bond market.
The firm has launched a trading channel that will allow its global investors to access the China Interbank Bond Market (CIBM) through a connection with China Foreign Exchange Trade System (CFETS) under the various schemes available including the recently expanded Bond Connect service and the CIBM Direct service.
Global investors can now trade onshore Chinese bonds through a single interface via MarketAxess using request for quote (RFQ) and a list trading functionality.
"We are pleased to see that access to the China onshore bond market is being made easier and more efficient. China presents an immense opportunity for foreign investors. This is particularly true for the growing onshore bond market, where continued inclusion in leading global indices is helping to drive investors' interest," said Patrick Leung, head of Asia Pacific fixed income and foreign exchange trading at BlackRock.
The news follows the recent expansion of the Bond Connect scheme to include a Southbound service, launched on 24 September, aimed at further facilitating the trading of Chinese bonds between Mainland and Hong Kong institutional investors. Existing fixed income platform providers to support the scheme include Tradeweb and Bloomberg.
"We saw a 74% increase in our trading volume across Asia Pacific in 2020. That success is built on the strategic investments we've made to help the region's bond markets to innovate, improve workflow efficiency, and attract greater global client participation.  This launch is another important milestone for our continued international growth," said Christophe Roupie, head of Europe, the Middle East, Africa (EMEA) and Asia Pacific at MarketAxess.