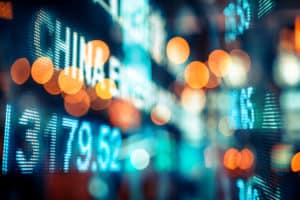 Fixed income trading platform provider Tradeweb has expanded its trading link with the China Foreign Exchange Trade System (CFETS) to further connect Mainland China and Hong Kong.
The extended trading link under the Bond Connect initiative will provide Mainland China investors with 'Southbound' access to the offshore Hong Kong fixed income markets as of 24 September including price discovery, trade negotiation and trade execution via Tradeweb's request for quote (RFQ) platform.
The extension builds on the existing 'Northbound' Bond Connect trading link, which was originally established in 2017 to boost Hong Kong's economy and status as a financial centre, with Tradeweb acting as the first firm to offer an offshore trading platform to connect the two regions.
Tradeweb claimed that since the establishment of the link in July 2017, $900 billion worth of CNY cash bond trades had been executed via its platform.
"After being selected as the first platform to link to Bond Connect and China's $15 trillion onshore bond market, we are honoured to be chosen again as a launch partner for Southbound trading," Lee Olesky, chief executive of Tradeweb Markets.
"This latest milestone is the result of Tradeweb's close collaboration with CFETS to create access channels that help open up China's financial markets."
Several other fixed income platform providers have also supported the Bond Connect initiative, including Bloomberg which became the second approved trading platform to operate within in in November 2018.
"The success of Northbound trading is proof that electronic execution is the way forward for bond market participants, and we are excited to see how it can further enhance onshore investors' Southbound trading experience," said Yi Zhang, president of CFETS.