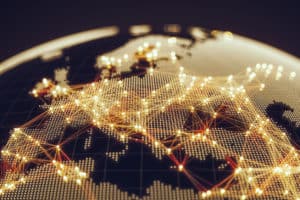 Fixed income electronic trading platform provider MarketAxess has launched a new dealer streaming tool to provide investors with axes alongside enhanced visibility functionality.
Known as Dealer Direct, the new service from MarketAxess aims to offer dealers improved streaming capabilities to support bilateral negotiations. It will also support disclosed dealer-to-client trading with visibility controls for greater pricing provision, less information leakage and options to trade in block size.
"Throughout recent volatility, credit markets remained connected through our trading platform," said John Gallagher, head of US credit dealer relationship management at MarketAxess.
"In support of those efforts to maintain and improve liquidity, we enhanced existing functionality to meet the needs of today's evolving credit market. Importantly, Dealer Direct further augments the abilities of dealers to strategically support and engage their clients, no matter the market environment."
Alongside the core technology of Dealer Direct, MarketAxess said it has also made several improvements to the alert and watch-list functionality to help traders spot trading opportunities.
In April at the height of the coronavirus pandemic crisis, MarketAxess revealed it saw several new records on its platforms. The firm said the buy-side also reached a new volume record for providing liquidity at the time, while dealers reached a new volume record as liquidity takers.  
"This is where we think we're making a big difference when markets get to these sorts of stress levels. Our technology connects investors and dealers all around the world and the best price can come from anywhere," Rick McVey, CEO of MarketAxess, said on during the firm's first quarter 2020 earnings call.
"We did see asset managers taking advantage of opportunities when there was heavy selling in the market, and we saw dealers taking advantage of using the platform to take liquidity when they needed to reduce risk. We think that this as an important quarter in terms of the advancement of all-to-all trading."