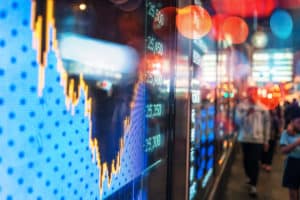 US equities exchange MEMX has hired the assistant general counsel at rival markets operator Cboe as head of market structure after gaining market share throughout April.
Adrian Griffiths will be responsible for market structure initiatives at MEMX and interacting with policy makers and regulators.
He joins MEMX as head of market structure with extensive experience working on US exchanges, most recently as assistant general counsel for almost three years at Cboe Global Markets. 
Prior to joining Cboe, he spent over a year as Nasdaq as a senior associate general counsel, joining the US exchange when ISE Holdings was acquired in 2016. 
"Adrian will serve as a dedicated resource to help develop MEMX's viewpoints on market structure and amplify our voice on issues important to the exchange and our members," said Jonathan Kellner, chief executive officer at MEMX.
Founded by several major financial institutions to rival incumbent US exchange operators NYSE and Nasdaq, MEMX went live at the end of last year following delays due to disruptions caused by the global pandemic.
Last month, MEMX said it increased its market share by 46% in April and hit a new monthly record in average daily market share of 2.16%. The exchange also reported one-day records in market share of 2.77% and a record $7.1 billion notional value traded. 
In the last week of April, MEMX's growth made it the sixth largest exchange by market share, overtaking the Investors Exchange (IEX).