Tag: MEMX
Equities
Jonathan Kellner appointed as chief executive of newly-formed exchange effective immediately.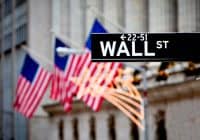 Trading Venues
Following news of major US players looking to establish a member-owned equities exchange, industry experts agree the move could prove to be positive for markets, but warn the road ahead for MEMX may be a difficult one. 
Sell side
Morgan Stanley, Virtu Financial, Citadel Securities, UBS and Fidelity Investments are among the firms looking to establish a low-cost, transparent equities exchange.