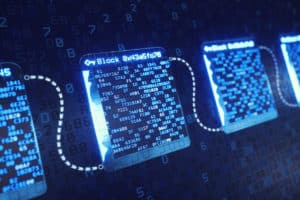 Infant US exchange group MEMX has become the latest entity to agree to feed its pricing data into the growing decentralised finance (DeFi) data distribution platform, Pyth Network.
The year-old exchange said further developments in DeFi required time-sensitive data that has historically been reserved for those accessing the market through centralised financial institutions and claimed that its joining Pyth would go some way to resolving this.
The Pyth Network aims to democratise data access in the financial markets to allow individuals to execute their trades outside of traditional financial intermediaries such as brokers and exchanges.
"We want to make our exchange data accessible to participants, wherever they are interested in consuming it, and the Pyth network is an exciting opportunity to bring high fidelity data directly to Defi consumers," said Jonathan Kellner, chief executive of MEMX.
The network has gained significant traction in the market, with existing members to voice their support for the network in the last year including Jane Street, GTS, LMAX, Virtu Financial, Genesis Global Trading, IEX Cloud, CMS, CoinShares, Cumberland DRW, XR Trading, Hudson River Trading, Bitstamp, DV Chain, Amber Group, Galaxy Digital, and GMO Coin.
"MEMX has demonstrated a willingness to challenge the status quo and embrace innovative technology," said Dave Olsen, president and chief investment officer of Jump Trading Group.
"Their growth and focus have allowed them to become a promising U.S. equity exchange, and their equity pricing data will be a valuable addition to the Pyth network."
Founded by several major financial institutions, the up-and-coming exchange launched in September last year with the intention of challenging incumbent US exchanges including Nasdaq and NYSE.
It has since reported significant growth, reporting to have 4% market share with 21% month- over-month growth.