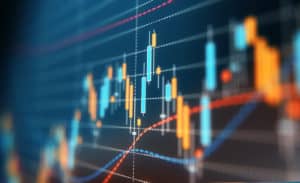 Virtu has agreed to contribute its market data across equities, FX, futures, and cryptocurrencies to the decentralised financial market data distribution Pyth Network.
The high-speed trading firm joins existing Pyth Network members Jump Trading, which joined in April, and fellow high-speed firm GTS earlier this month.
The addition of pricing data from financial institutions to the network marks a significant milestone in the industry's journey to a more decentralised financial market, with democratised and cost-efficient data at the heart of it.
DeFi uses smart contracts that live in blockchains globally to automatically self-execute when requirements are met, using data provided by networks such as Pyth from major financial institutions to supply the relevant information to execute. 
"With growing support from the trading community, we believe the Pyth Network will become an integral piece of infrastructure in the quickly evolving DeFi ecosystem, enabling new market participants and more efficient markets," said Doug Cifu, chief executive officer of Virtu Financial.
The ongoing DeFi trend has gained significant traction in the last few months as the uptake in cryptocurrencies trading and retail involvement in the GameStop saga have encouraged a more democratised approach to accessing the financial markets. 
The development also reflects industry debate around the costs of market data for market participants. Recent market data fee changes has caused a growing divide between exchanges and the investment banks, broker-dealers, and trading firms that consume their data.