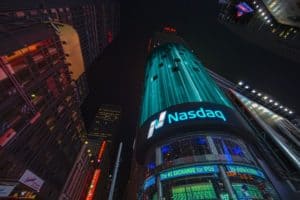 US exchange Nasdaq has partnered with Digital Asset to bring Daml smart contract applications to mutual clients on Nasdaq's software-as-a-service (SaaS) digital asset exchange platform.
Through the partnership, mutual clients will be able to access applications built in the multi-party application platform, Daml, and connect them to Nasdaq's Marketplace Services Platform.
Initially launched last year, Nasdaq's Marketplace Services Platform is a cloud-based SaaS platform for exchanging digital assets, offering services across the lifecycle of a transaction including issuance, trading, surveillance, and pre-trade risk management. 
Digital Asset's existing customer base includes the Australian Securities Exchange, Hong Kong Exchanges and Clearing, Singapore Exchange, and ESG commodity trading platform, Xpansiv.
"The partnership with Digital Asset is another step forward in Nasdaq's journey to create a dynamic marketplace that supports all kinds of markets worldwide," said Johan Toll, head of digital assets, market technology at Nasdaq. 
"While Daml has a strong foundation in capital markets, we see opportunities for this technology in similar types of non-financial markets where supply and demand needs to be matched and later settled in blockchain or other platforms."
Digital assets have been a focus for market participants in recent months, sparking a series of launches by major institutions looking to remain ahead of the curve. 
Most recent was Boston-based investment bank State Street which confirmed it would be launching a new unit, State Street Digital, dedicated completely to digital finance including cryptocurrencies, central bank digital currencies (CBDC) and tokenisation. 
Infrastructure in the space has continued to fill out at a slower pace, with a handful of digital exchanges receiving approval from the UK's Financial Conduct Authority (FCA).