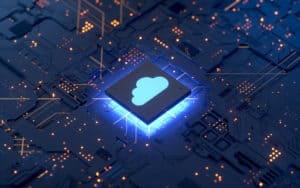 Communication technology platform backed by major banks, Symphony, has acquired voice trading communications specialist Cloud9 Technologies in a bid to expand into voice trading. 
Symphony said the consolidated offerings would combine voice trading with natural language processing (NLP) and automation. Terms of the deal were not disclosed, but Symphony added this is the first of several expected acquisitions.
"With this acquisition, Symphony takes the lead in the nascent market communications space and brings mission-critical trader voice capabilities to the Symphony platform, by adding C9's features to our secure and compliant communication stack, with chat, voice and video meetings, file and screen sharing," said Symphony's chief executive officer, Brad Levy. 
"Our combined capabilities will allow for more integrated and immediate conversational workflows, and front-office users will be better served."
The acquisition follows a string of partnerships for Cloud9 in the last year as it looked to expand its capabilities and which Symphony said had cemented it as the leading voice platform for the financial markets. 
In April, the firm partnered with Glue42 to deliver remote voice trading to institutional investors, aiming to replicate the connectivity found on the trading floor.
This was followed in May by the firm partnering with Sphere to use artificial intelligence technology to extract information from voice data collected by Cloud9 and convert it into electronic pricing. 
Remote voice trading has come to the fore in the last 18 months since the first outbreak of the COVID-19 pandemic and the introduction of remote working conditions. 
"As messaging had already impacted the trading communications workflow, we felt the value of voice communications in fast and complex trading scenarios would be renewed by leveraging cloud delivery to create a community of users and provide them with the tools to communicate verbally," said Gerald Starr, CEO of Cloud9 Technologies.
"It is clear to us that the collective capabilities of our organisations will further drive value to the financial services community, enhancing and accelerating the delivery of secure cloud-based multi-modal communications."