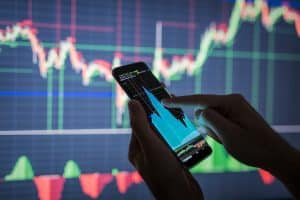 MEMX's head of market structure, Adrian Griffiths, has asked the Securities and Exchanges Commission (SEC) to disapprove amendments to securities information processor (SIP) data fees proposed by various SIP operating committees.
The amendments – submitted on 5 November – come as part of the SEC's latest set of governance changes to its National Market System (NMS) Plan.
The securities regulator set out plans in February last year to amend SIPs – real-time consolidated data feeds for the US equities market – to include depth of book data, in a bid to bring more competition to the space and decrease rising data costs for investors.
However, this was followed by incumbent exchanges Nasdaq, Cboe and the New York Stock Exchange (NYSE) filing court petitions against the SEC's decision in February earlier this year claiming them to be arbitrary.
While the intentions of the SEC's changes were to facilitate better data access for market participants, Griffiths highlighted in his open letter that the amendments to depth of book data fees proposed by the SIP committees were more expensive those currently charged for comparable market data that is already available on proprietary data feeds.
Instead, he said the changes would prevent these proprietary products from being subject to "needed competition" and would in fact further hinder data access and cement incumbent venues monopoly over it.
"It should be a surprise to no one then that the amendments were opposed by the four independent exchanges, FINRA, and the industry representatives on the advisory committee," said Griffiths.
"These same exchange families are currently challenging the infrastructure rule in federal court. While they are entitled to their proverbial day in court, the process used for setting fees for consolidated market data should be free of the conflicts of interest that we're afraid produced this deeply flawed proposal."
Founded by industry participants Bank of America Merrill Lynch, Charles Schwab, Citadel Securities, E*TRADE, Fidelity Investments, Morgan Stanley, TD Ameritrade, UBS, and Virtu Financial, MEMX was launched at the end of last year as a challenger to incumbent exchanges offering a low-cost venue to investors.